Comparing MeetGeek vs Fireflies AI: Who Rules in 2023?
In the rapidly changing world of AI meeting assistants, two new players are making a name for themselves, MeetGeek and Fireflies AI, two of the best AI meeting assistants available. These top-notch tools are all about ramping up your meeting productivity. But they have their differences that set them apart.
Discover amazing products from our incredible partners! When you purchase through our links, we may earn a referral payment at no extra cost to you. Check our Disclaimer for details.
In this article, I'll be comparing MeetGeek vs Fireflies AI. Make sure you read my individual review of MeetGeek as well as my review of Fireflies AI for more detailed information.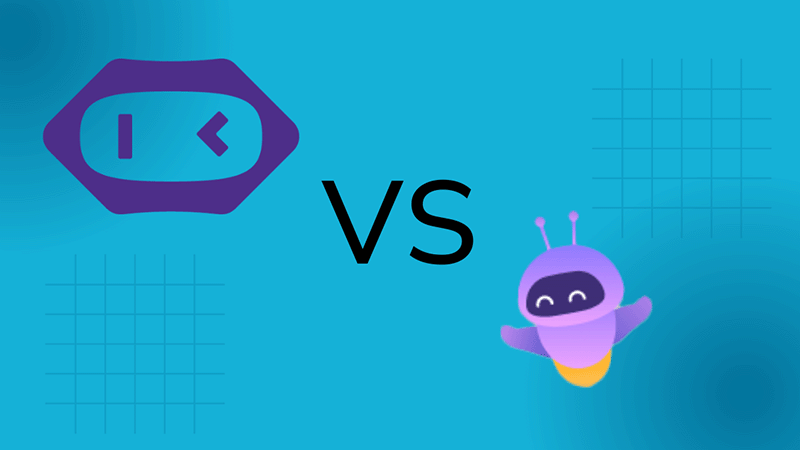 Today, you and I will compare Fireflies to MeetGeek. We'll dig into their unique powerful features, the software they can integrate with, and what they're generally capable of. Ultimately, we'll have a clear picture of what MeetGeek and Fireflies can offer, helping us decide which will best suit our needs.
If you just can't wait for the result, here's a sneak peek at my final verdict. It was close, but MeetGeek comes in slightly ahead of Fireflies AI.

So, are you ready for all the insights into the specifics that make these platforms must-haves for revamping your meetings? Let's get started!
Transcription Capabilities
Transcription software has become vital to the AI meeting assistant's toolset. MeetGeek and Fireflies offer near real-time transcription services, supplying detailed and accurate transcripts just a few minutes after the meeting ends.
Both AI meeting assistants did an excellent job at note-taking. These AI tools provided very accurate results, complete with time stamps and links to the important moments of the meeting recording. Each software package did an excellent job removing filler words and with speaker identification. They also both offer a custom dictionary feature for even greater accuracy and can be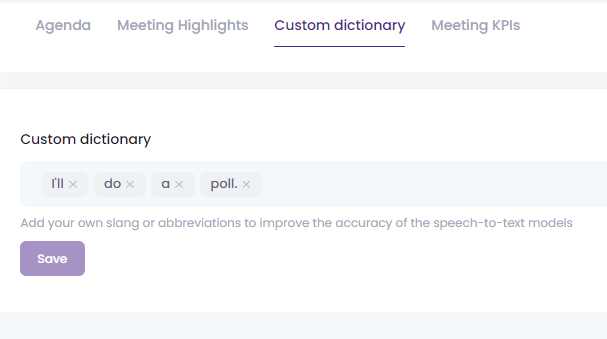 used with multiple languages.
When comparing these ai meeting assistants' transcription capabilities, I call this category a tie.

Meeting Notes and Summaries
For any AI meeting assistant, note-taking and meeting summaries are pivotal features. MeetGeek's ability to generate accurate, time-stamped notes from meetings makes it easier for teams to review past meetings.
The MeetGeek meeting assistant generates an excellent list of key highlights. The key highlights are outlined in an easy-to-understand format, with action items and crucial points distinctly marked, including time stamps. The meeting minutes and summaries were excellent and included call sentiment and action item tracking.
The Fireflies meeting assistant provided equally outstanding meeting summaries and highlights, evaluated call sentiment, and performed action item tracking. In addition, Fireflies uses Voice Commands, which are specific phrases you use in real-time that tell the AI meeting assistant to create tasks or trigger automation workflows.

Fireflies AI goes one step further with its Smart Search and Ask Fred features. These proved to be some of my favorite tools offered by Fireflies. These features put the power of AI analysis at your fingertips.
Smart Search lets you quickly see important transcription details like dates and times or questions asked. The Ask Fred feature lets you ask this powerful AI meeting assistant anything you want to know about the meeting. This feature comes at an additional price but is worth trying out.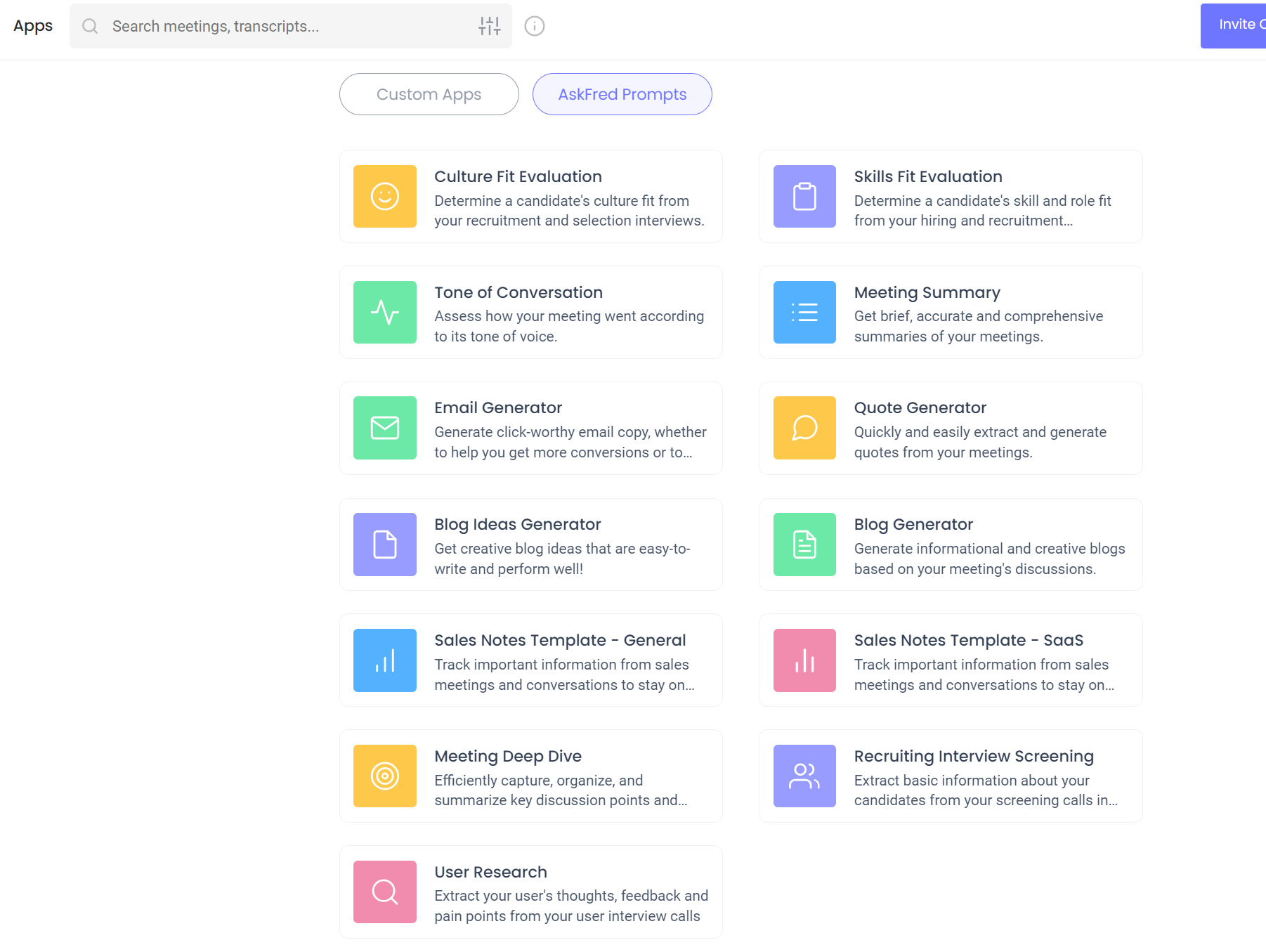 In the battle between MeetGeek vs Fireflies AI, adding these direct AI tools gives Fireflies the edge in the Meeting Notes and Summaries department.

Meeting Recording
MeetGeek creates a video recording of your calls, even using the free plan. With Fireflies, you must upgrade to their business plan before the video is included. For me, this is a major difference that makes it much easier to review the full context of the conversation.
As far as the recording quality goes, MeetGeek wins easily. The sound quality of the audio file generated by Fireflies' AI meeting assistant left a lot to be desired.
If you need to be able to go back and review important meetings, MeetGeek is the better choice for quality recordings.

Analytics
The MeetGeek and Fireflies AI meeting assistants provide similar and extensive insights on everything from punctuality to participation to call sentiment. Each allows you to filter the results to better focus on the key points that matter most.
MeetGeek provides one further feature here by offering up Improvement Opportunities. These suggestions are based on metrics that fall below established ideals. In addition to calling attention to these metrics, MeetGeek provides you with the preferred measurement and suggestions for reaching it.
Getting numbers and graphs to analyze your meetings meaningfully is helpful. But MeetGeek providing guidance on the numbers and helpful suggestions puts MeetGeek ahead regarding analytics.

Meeting Setup and Management
MeetGeek and Fireflies make it easy for a great AI meeting assistant to join your meetings. They can both join automatically based on various meeting criteria. They can each easily be added to a new meeting on the fly. And each can transcribe uploaded meetings after the fact.
MeetGeek and Fireflies can automatically announce in the chat that the meeting is being recorded for transcription. This feature is great for legal compliance and just good practice, regardless.
MeetGeek also allows you to set an agenda for upcoming or recurring meetings. Very helpful if you have regular meetings that follow a set pattern, such as status meetings, sales calls, or recruiting calls.
Overall both AI note-taking packages are easy to set up and use effectively. Since I have a pet peeve about attending meetings with no agenda, I have to give a slight edge to MeetGeek here.

Integration
MeetGeek is a powerful AI meeting assistant that integrates seamlessly with Microsoft Teams, Google Meet, and Zoom Meetings. MeetGeek easily integrates with Microsoft Outlook and Google Calendar. Its flexibility extends to many other applications businesses use daily, such as Notion, ClickUp, and Slack, as well as many other tools. However, their overall list of integrations is shorter than I'd like.
Fireflies AI is also a great AI meeting assistant that not only supports Google Meet, Microsoft Teams, and Zoom meetings but also includes several other video conferencing platforms, such as GoToMeeting and Webex. Fireflies will force you to choose whether to connect to a Microsoft Outlook calendar or a Google Calendar, but it does not connect to both simultaneously.
Overall, Fireflies AI meeting assistant has an integration list superior to MeetGeek's integrations. MeetGeek does check all the "must have" boxes, working equally well for Google Meet and Microsoft Teams meetings, but the win for integration has to go to Fireflies.

User Interface
Using either MeetGeek or Fireflies is quite simple, and the learning curve is minimal. That said, I found MeetGeek's menu very clean and easy to navigate. Fireflies' menu overlaps some tools and has a few menu items that seem to be in less intuitive locations.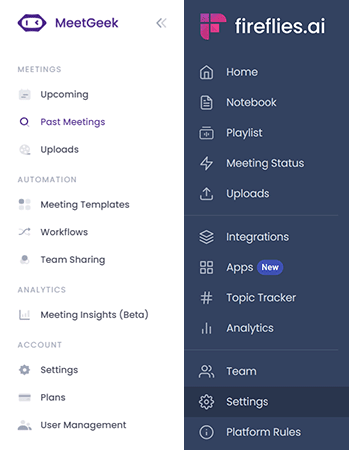 Comparing MeetGeek vs Fireflies AI for usability, MeetGeek has my vote for the best user interface.

Storage and Accessibility
MeetGeek also shines when it comes to storage and accessibility. It integrates seamlessly with Google Drive or Dropbox, allowing users to easily store and access meeting notes, audio, and video files. Its powerful search function makes it easy to find specific conversations, tasks, or action items from past meetings.
Fireflies offer similar storage and search features but lack seamless integration with external storage platforms that MeetGeek provides.

Plans and Pricing
Let's compare the pricing between MeetGeek and Fireflies. Both packages have four pricing options, running from a free plan to their enterprise plans. Both offer either monthly or annual subscription options and give a discount on the annual plans.

Free Plans
For the free plans, MeetGeek's offering is quite usable for a small team or individual with limited meetings. Fireflies' limited transcription credits make their free trier much more of a free sample. You need to upgrade to use Fireflies effectively.
Paid Plans
The tier prices for monthly subscriptions are very similar for each plan, but when you jump to the annual plan, you'll see that Fireflies AI offers a larger discount. This makes the Fireflies Pro and Business plans significantly less expensive than the MeetGeek plans with similar features.
Considering the extremely useful free plan available for MeetGeek, and the better pricing for the paid plans for Fireflies, SoI have to call the pricing a draw between the two.

MeetGeek vs Fireflies AI: The Verdict
Wrapping it all up, it's a close race when we're comparing MeetGeek vs Fireflies AI, the best AI meeting assistants on the block. These two top-tier tools are fantastic at helping you enhance productivity, and their differences highlight their unique strengths and focus areas.
Our journey, taking us through their key features, software integrations, and overall abilities, reveals a clear picture of what they can offer. And it's clear that MeetGeek and Fireflies AI can completely transform your meeting experiences.

So, it seems MeetGeek is the overall champion of our MeetGeek vs Fireflies AI matchup. It is a powerful, well-rounded, and user-friendly AI meeting assistant tool that can revolutionize your meeting experiences, whether you prefer Microsoft Teams, Google Meet, or Zoom. But remember, the best tool is always the one that fits your specific needs and preferences. So go ahead, give both a spin, and see which one ticks all your boxes!